Aboriginal Art in the Digital Age - Computer takes art in a new direction
Aboriginal art is made by indigenous Australian people, which includes painting on leaves, wood and rock carving, sculpting, ceremonial clothing, and sand painting. However, there are limitations to contemporary Aboriginal artisans when it comes to expanding their traditional art across the world. That's where digitized artworks and merchandises come to play a significant role and help to target audiences that are more receptive to their brand of art.
Digital technology and creative art are now inseparably intertwined. Unique art always inspires. When used the right way in marketing, it can enhance brands and motivate people to make purchases. By developing new and innovative projects around Aboriginal art, artists can receive the desired influence in the global market, and also attain economic stability through royalties from the concerned digital content marketers.
Here's a look at various ways to market Aboriginal art in the digital world.
Digital Media
The areas of application of digital media in the modern era are endless. From advertisements, website graphics, banners, animated images, backgrounds and patterns, wallpapers, social media graphics, to what not! They are inevitable. The vibrancy and profound meanings make Aboriginal art a perfect digital media. We can use it to spread socially relevant messages, provide beautiful backgrounds, boost social media engagement, enhance website UI, and for marketing advertisements as well. The possibilities are endless.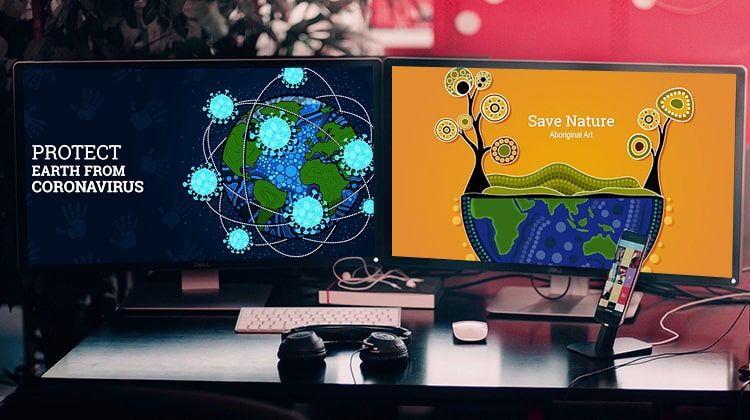 Source 1:https://www.hellovector.com/vector-graphics/protect-earth-from-covid19-poster-background
Source 2:https://www.hellovector.com/vector-graphics/aboriginal-dot-art-painting-depicting-save-the-nature
Paper/canvas Printing
It's a fact that not everyone can afford to own an authentic Aboriginal painting. But, paper/canvas printing makes Aboriginal art accessible for the ordinary folks as well. Also, digital printing makes it easy to create many other decors and products such as wallpapers, wall stickers, cards, brochures, etc.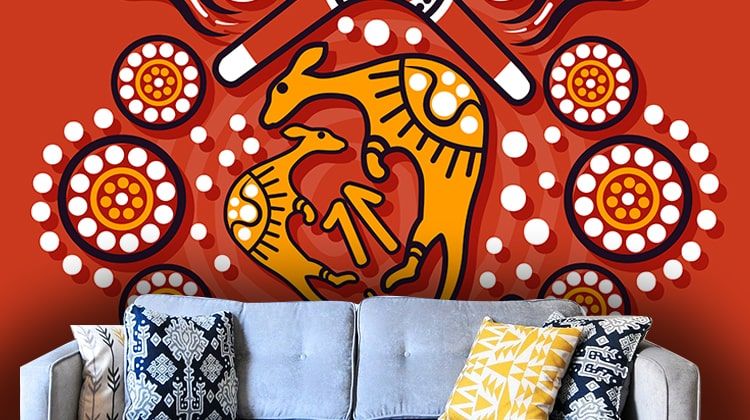 Textile printing
During the 1970s, missionaries and art advisers introduced the process of fabric printing to Aboriginal people. By the1980s, the local communities, gallery and museum shops, fashion, and product designers started to endeavor these fabrics. But the slow methods and limited printing facilities combined with increased demand for these fabrics, they started outsourcing it to digital printing as well. Aboriginal fabric printing provides new ways for artists to engage with wider communities and seize countless opportunities.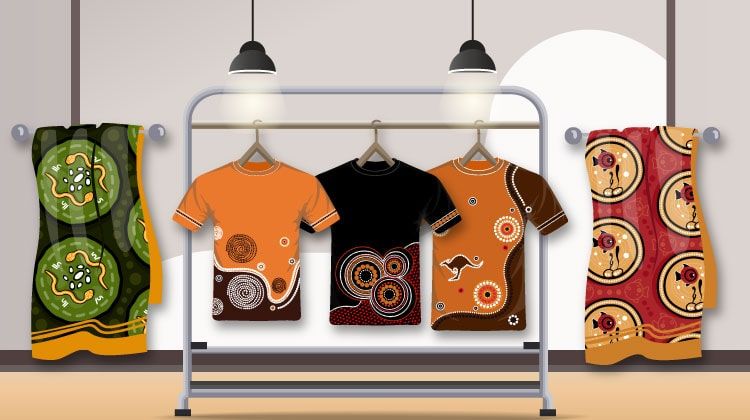 Digital Embroidery
Digital embroidery, unlike textile printing, produces stitched pictures from a digitized image. It converts a graphic into a stitch file that can be read by a sewing machine. We can make embroidered clothes for multiple purposes and stitchable patches, using this technique. Simple yet meaningful, Aboriginal symbols can account for beautiful embroideries and clothespin patches in modern fashion.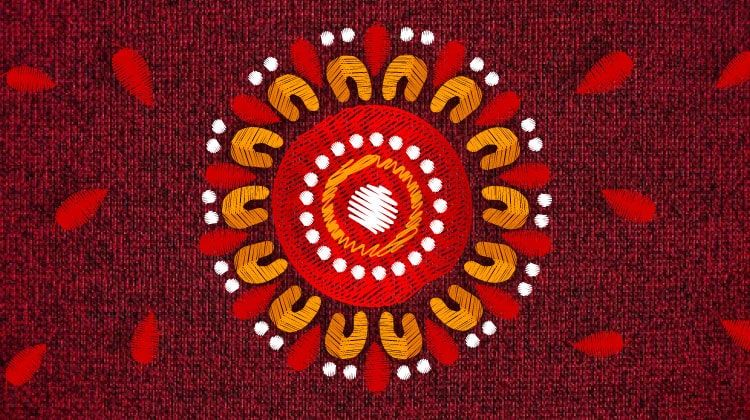 Computerized tattoos
Traditional Aboriginal symbols may appear rather simple to one who is unaware of its meaning associated with the culture and life of indigenous Australians. These symbols that convey meanings at multitude levels are used as tattoos by people across the world.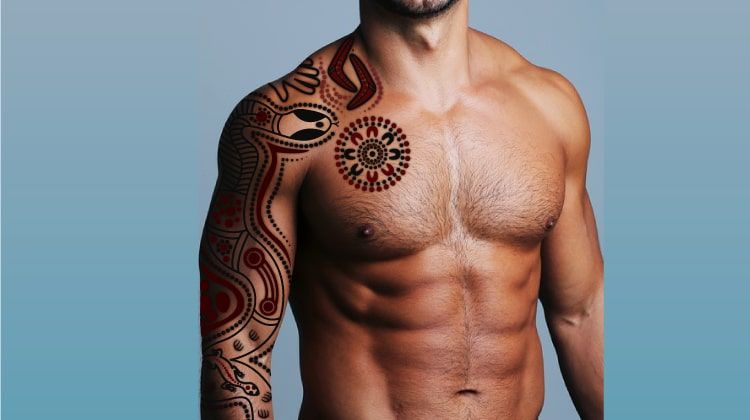 Souvenirs and Merchandise
The Aboriginal art and cultural galleries and museums sell souvenirs and collectibles featuring Aboriginal art. The products range from jewelry, stickers, cards, vases, salt and pepper shakers, tote bags, magnets, wood carvings, posters, home decor, and other homewares.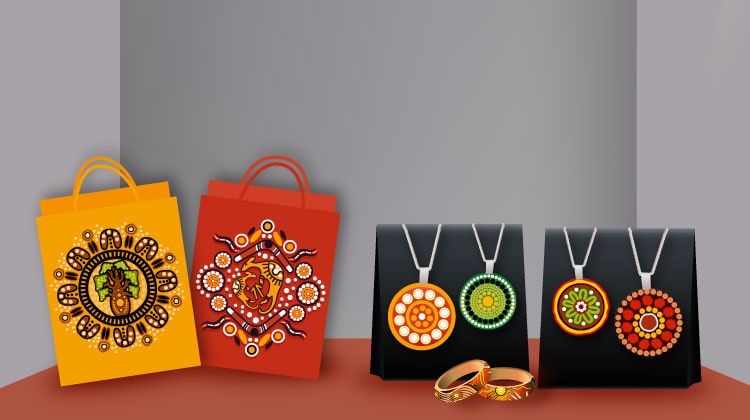 As far as the freedom of expression of native artists and copyrights of art is not compromised, the digitization of Aboriginal art will help the artisans immensely. And, It's evident that the application of digital arts will inevitably advance in the years to come, creating a stronger demand. Let's hope it would keep the beautiful Aboriginal art alive and prevalent forever.