Bring positivity in your house with the Aboriginal Collection Canvas Wall Arts
A house is an empty canvas demanding self-expression. A home can reveal a lot about the inhabitant's personality. Here, the imagination can run wild and be painted in colours to reflect mood and personality. Crucial to this canvas are walls.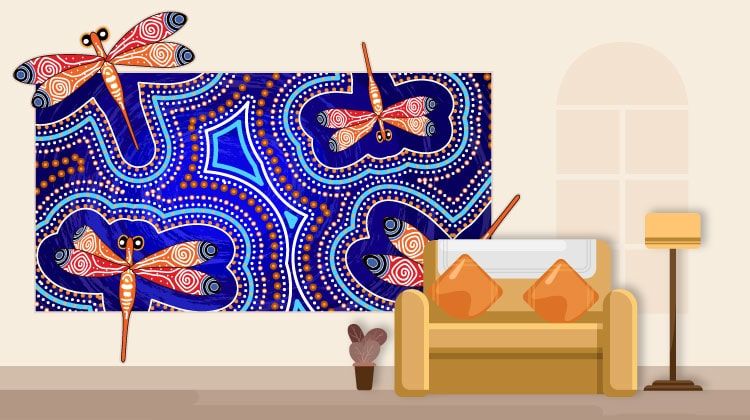 When it comes to interior decor, they are the best modes of putting on display one's taste, style and character. While some may wish to cover them with bright wall colours, decor pieces, furniture or photographs, others may opt for paintings or art that best express themselves. Aboriginal collection of wall arts is a fun yet an introspective way of articulating one's style.
Origins of Aboriginal art
Aboriginal art is an indigenous art form native to the Aborigines, a tribe who settled in Australia. They are estimated to have settled in the continent around 60,000-80,000 years ago.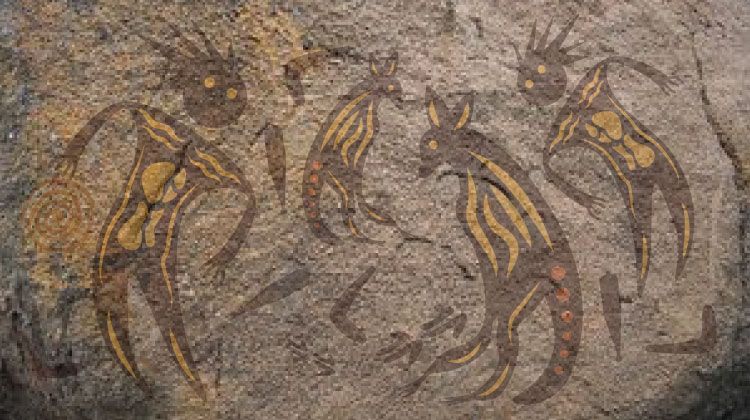 The first sign of Aboriginal collection of art was seen on rocks, created by the members of the tribe using natural colours. The art has since evolved to take different forms and structures as the tribesmen settled in different parts of the continent. The Aborigines are reported to not have a written language but are instead said to have used painting with symbolism to pass down messages from generation to generation.
Elements of Aboriginal collection of art
Aboriginal collection art consists of several simple elements aligned to create vibrant patterns. The Aboriginal art form is a testament to artistic crudity that has survived through the ages of evolution to now be a revered style of art.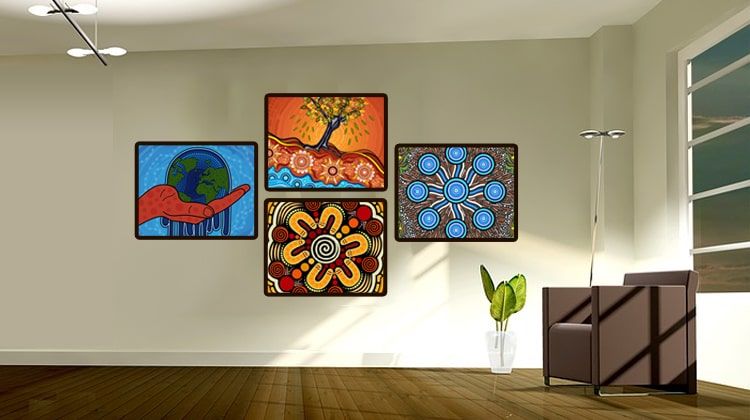 The form rests on using dots and lines along with intermittent use of bright colours to create patterns, messages and narratives that are simple to read yet create the feeling of the slow movement. This art is reflective of the free-spirited who love art with a history. It is perfect for serving as a pop of colour in an eclectic or contemporary themed home that is well known for understating most elements in the room and focusing the eyes on a particular item in the decor.
The unique features of an aboriginal collection of art can be effectively used to break the monotony in any decor theme. The art form uses unique patterns to draw attention to itself through varying size and frequency of dots. Colours are used both in contrast and in hues of the same colour providing a choice in the colour selection that is distinctive of aboriginal collection of art. One can opt for a gamut of colours or a soothing tone from the same colour palette.
Semiotics is a crucial part of aboriginal collection of art as they have remained heavy with signs and symbols to communicate human emotions through time. Contemporary aboriginal art forms offer a wide variety of themes to choose from -- nature, animal and family. Present day expressions of the art form see themes like save water, conserve forests, health and fitness, mother and child love and several others. If you want to extend the longevity of the aboriginal decor piece then you can also opt for hundreds of aboriginal collection patterns that best emotes your personality.
How to use Aboriginal art around the house
The high-energy patterns of an aboriginal collection of art means it can be used on any surface and not just as a canvas on a wall. Smart decor items like cushions, bedsheets, curtains and others can use aboriginal patterns to make them stand apart.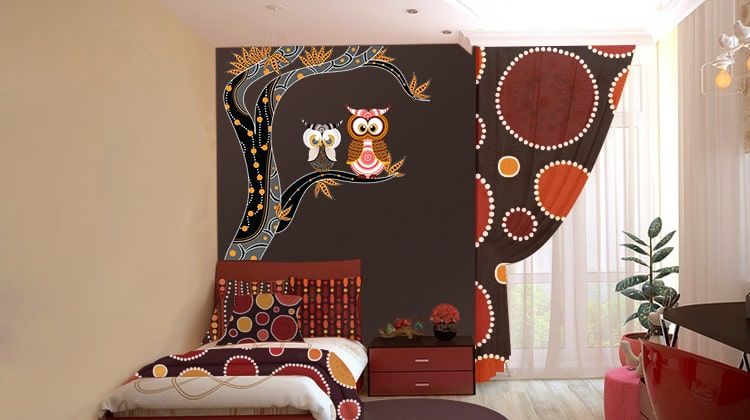 For a curtain, pick a line or dot patterns that cover the lower part of the exposed drapes. Display elements like big rocks, monotone coloured candlesticks or photo frames can also use this art form to heighten their aesthetics. Choose a colour and pattern that compliments the surroundings to help the decor element stand out.
Some of the easy ways to display it are:
As framed artwork placed around the house, can be of varying sizes
As prints on cushions, curtains, bedsheets
Paint it on decor items like monotone decor items
Give your glass windows or doors a fun energy with prints of aboriginal art
Opt for a rug with aboriginal print
Use aboriginal collection art judiciously around your house to create a serene atmosphere that is both comforting and stylish.