Upgrade your zoom meetings with Aboriginal Backgrounds
We are having a tough time these days. While the fear of the pandemic lurking around is consuming our psyche, we have many more factors to worry about. Work from home and online classes could be the topmost reasons for the distress. While we are working in offices, we can simply finish our job and dash to the office, the same with kids as well. We can get them ready and send them. But now everyone is staying back at home and hours of classes and office meetings make it nearly impossible to even walk around your house. Needless to say about the mess that could be left behind. That's where the aboriginal background comes to your rescue.
Zoom Backgrounds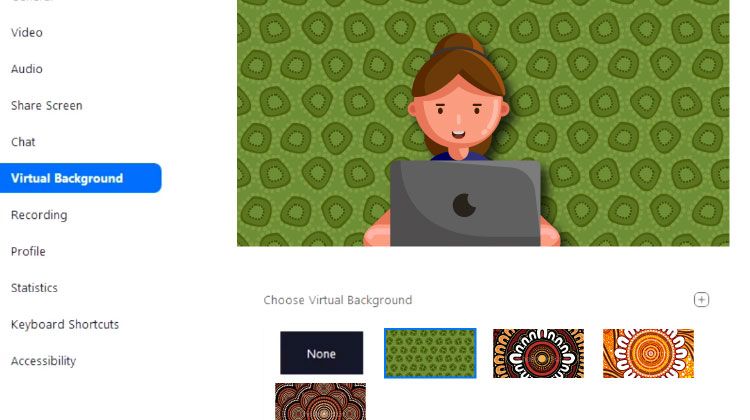 Zoom app has the option to add backgrounds that could hide our original backgrounds thereby creating an official ambience thus maintaining the decorum.
Application of Aboriginal Arts in Online Classes
Avoiding distractions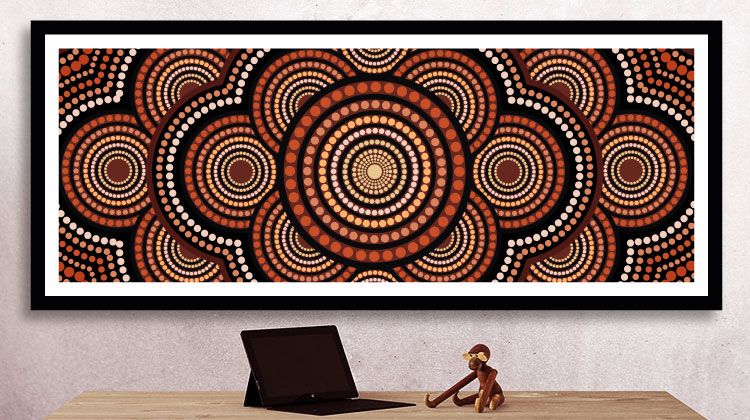 Often in classes, kids tend to concentrate more on what is happening in their friends' households than their classes. To avoid such distractions, Aboriginal dot art backgrounds can be used. If the backgrounds are used as uniform zoom backgrounds for all kids, distractions could be avoided.
Improve Concentration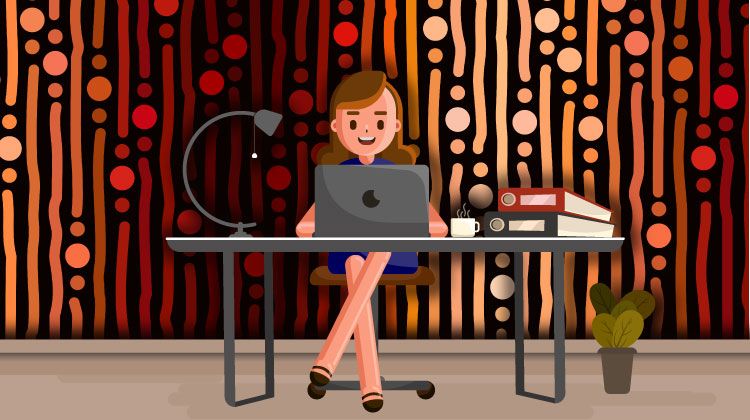 Aboriginal dot art seamless patterns have a design such that their concentric patterns create a visual illusion that improves concentration in the kids. The soft earth colors of the art form are soothing to the eyes. It reduces the damage to the eyes and they balance the glare of the white screen and any other background colors that could hurt their eyes in the long run.
Illustrating Topics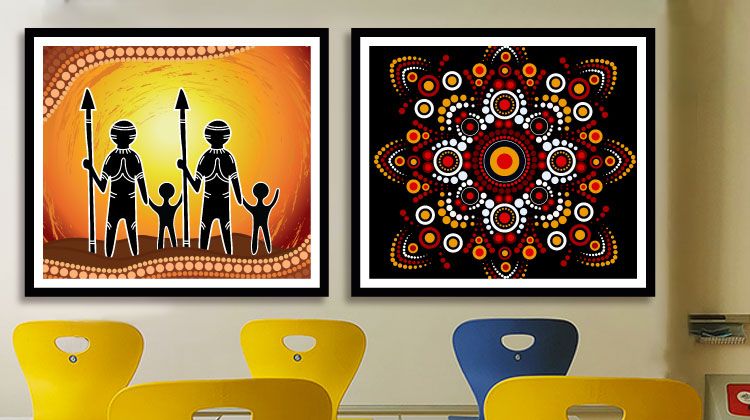 Teachers could use the Aboriginal art to illustrate the topics that could be covered in the classes. This could be more applicable for the kids of age 5 to 10. For instance, the family painting icon set could be used as a background on the day they introduce the concept of family. Mandala art illustration could be used as the background on the day they teach patterns. So do the backgrounds illustrating serpents, jellyfish, rivers, etc.
Application of Aboriginal Arts in Official Meetings
Maintain the decorum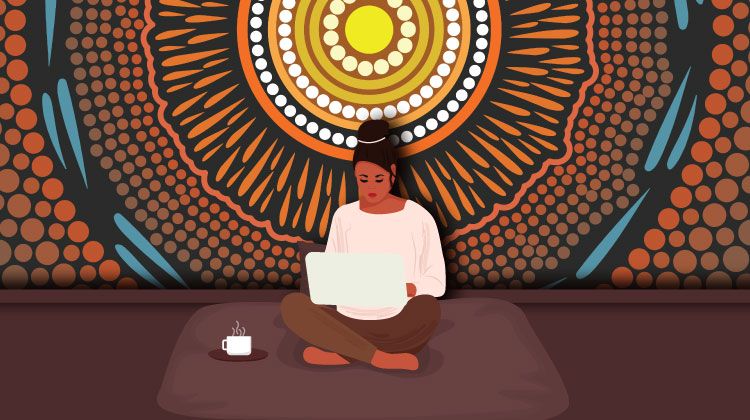 Family members moving around while having an official meeting is never a pleasant experience. Aboriginal dot art backgrounds could be used to create subtle backgrounds to maintain decorum.
Create an ambience
Startup infographic design could be used as a background to give an illusion of the official environment. Most offices have charts and illustrations in their conference rooms. By using infographic designs we can create a virtual conference room.
Back up for presentations
Official zoom meetings are often accompanied by presentations. Target infographic designs could be used to back up the data that is presented in the sales meetings. The infographic backgrounds could collectively be used in the client meetings to give a visual impact.
Convey messages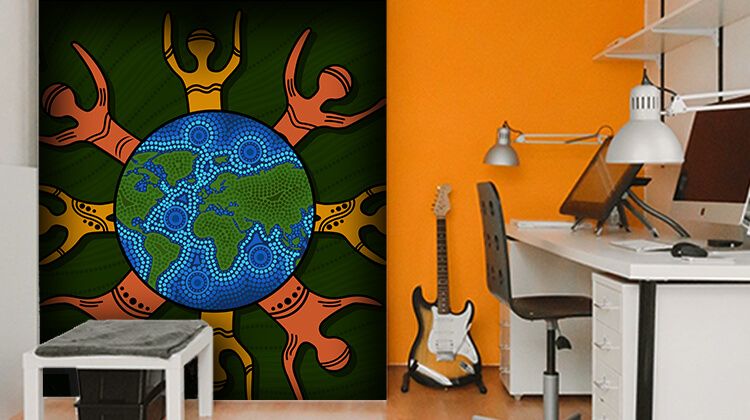 Some of the uses of Aboriginal Art backgrounds in zoom meetings are common to officials as well as academic meetings. They can be used to show solidarity among classmates or colleagues. The world population day background could be used as a common background on 11th July.
The Aboriginal arts, with their unique patterns and color compositions, emanate positive vibes, which in turn helps in improving productivity. With the right background, we can attain unimaginable results.