Cutting the edge of textile fashion with Aboriginal backgrounds
Fashion is a statement. Your fashions speaks loudly about who you are and what you represent. In this millennial era, fashion is also a language. Setting a trend is a matter of innovation. With Aboriginal art inspired textiles, we can converse with the world.
Fashion Statement
There was a time when Kalamkari dresses were worn as fashion statements. It is time for a change. Adopt Aboriginal art into your dresses, sarees, skirts, T-shirts, shirts etc and make your own fashion statements.
Spread your message
You can tell the world about your ideologies with Aboriginal art inspired textiles. With Aboriginal art depicting different themes, you can tell the world about your love for nature, animals, family etc.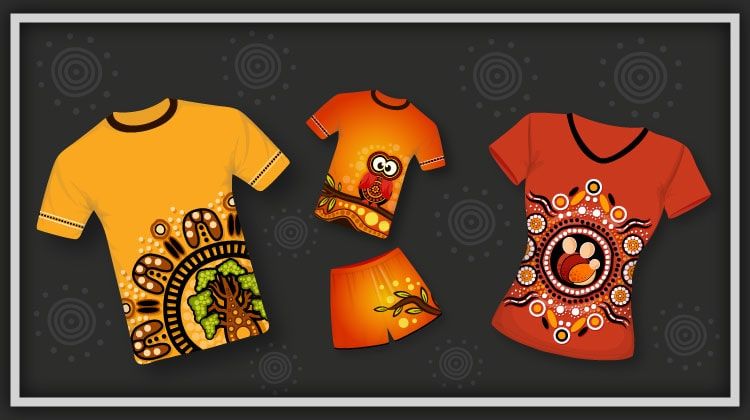 Color blocking
Some of the Aboriginal designs alone have the color blocking effect. The art depicting the yellow sun, orange earth and black sky could be the best piece of color blocking. We can also wear the bright colored pictures to color block. Wearing a top which depicts the blue water with a yellow or orange skirt could make you look edgy like never before.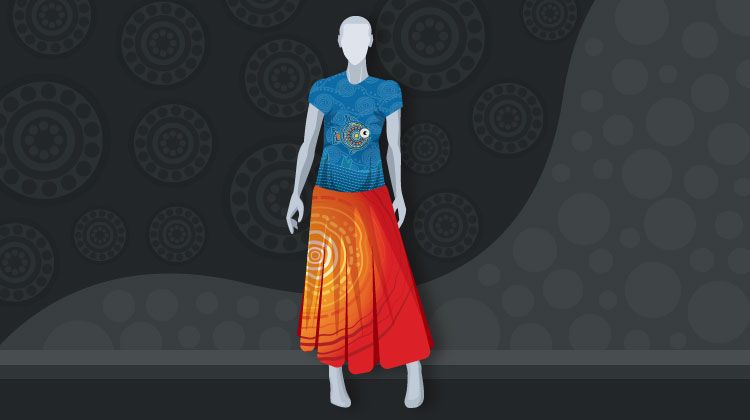 Creating visual illusions
When it comes to body types, the grass is always greener on the other side. If you are stout, you would want to be lean and vice versa. With dresses, we can make visual illusions by making our body taller, broader, leaner or shorter. Dot art seamless pattern with their large concentric circles can make you lean body look broader, whereas the grey camouflage texture could make you look leaner. The line pattern art illustration can make you look taller.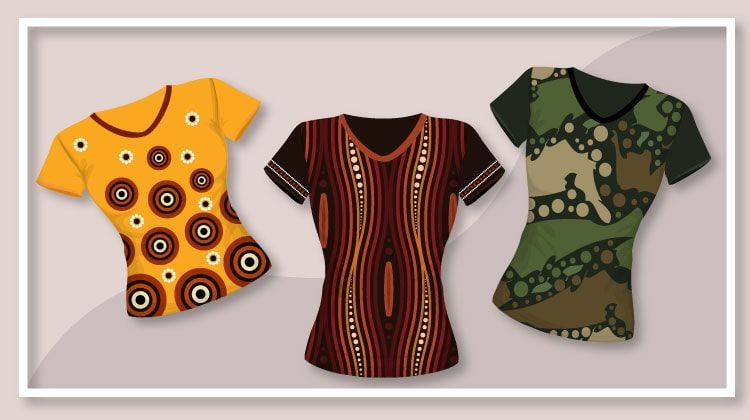 Kids' Wear
The mother and baby giraffe painting, mother and child art, on wooden background, etc will surely make cute kids' wear. These could also be adapted to parents as well as pregnancy wears.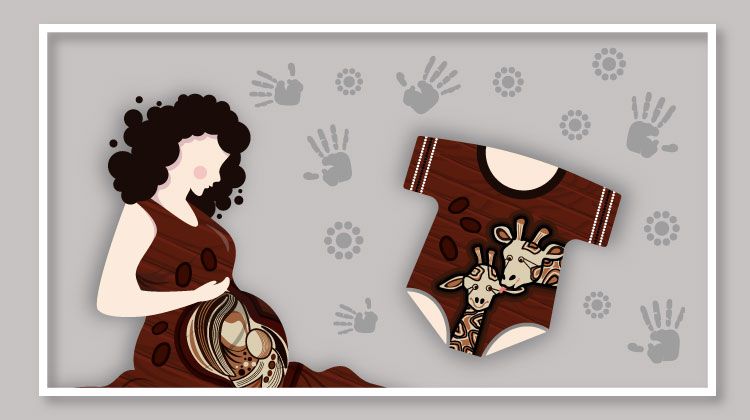 Aboriginal art has even more applications like adapting into uniforms, bed covers, statement dupattas, shawls, and many more. Expand your creativity and create a rage in the fashion and textile industry.