All About Aboriginal Art!
The human breed has used all forms of expression and communication other than what can be understood as art for a very long time: artifacts believed to be as old as hundreds of thousands of years have been found (stone statuettes, petroglyphs, and another stone carving). Depiction of life on Earth, in the sky, underwater, food, religious forms, and ceremonial decorations, never expressed so beautifully than through symbols – which is why the Aboriginal art form is alive and shall continue to thrive.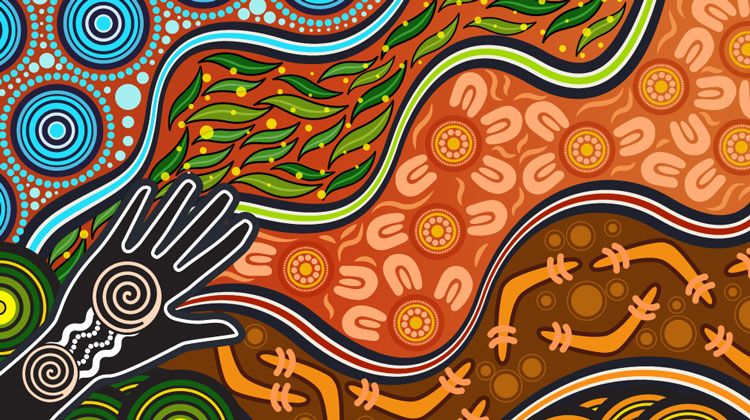 It's in the culture and 'Dreamtime' stories:
Aboriginal art is inspired by Aboriginal culture, which is thought to have birthed eighty thousand years ago. Like any art-form, this one is evolving as well. Aboriginal culture has survived both urban and outback contexts. This art form draws its true inspiration from the age-old Aboriginal belief, all life as it is today – us, fauna, flora, et al is part of one vast and constant network of relationships which can be traced to the great spirit ancestors of the 'Dreamtime'.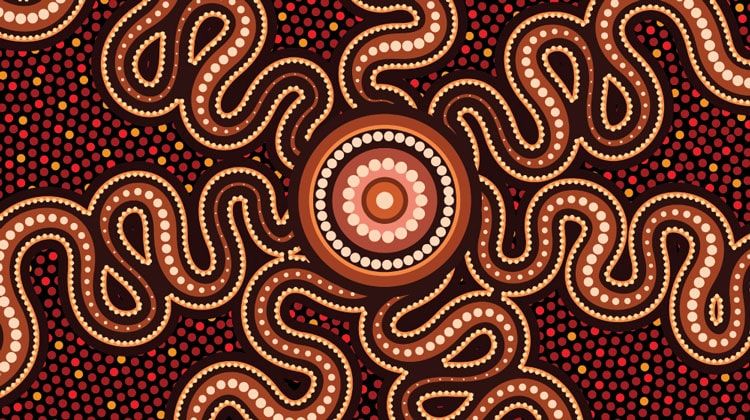 'Symbols' is everything!
What forms the backbone of this art form is 'Symbols.' Aboriginal art doesn't have any language. It is a very strong visual storytelling. There are symbols close to different tribes and iconic symbols, which are imperative cultural aesthetics to multiple tribes. These are auspicious or sacrosanct, e.g. eagle feet, and waterholes. The usage of DIY colors is often interpreted differently by different tribes.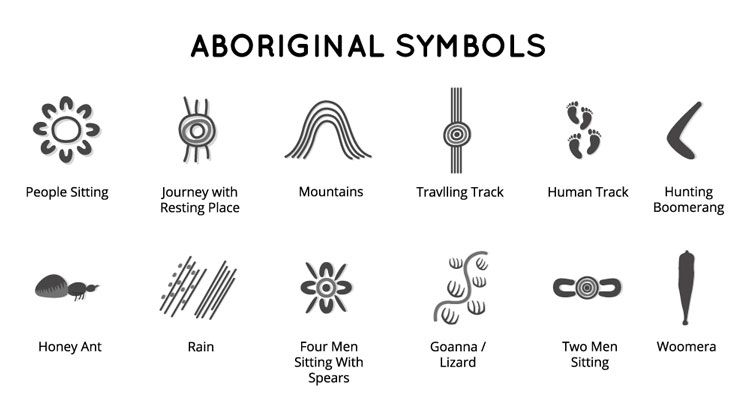 Did you know that in Aboriginal art, symbol – U-shape means person!
Types of Aboriginal art:
From bark painting to dot paintings, the traditional paintings can convey much more than just stories (also called – 'Dreamtime' stories). angry political messages about the horror and loss of place and identity experienced by many urban Aboriginals.
Only artists from certain tribes are allowed to adopt the dot technique
Here are 10 types of Aboriginal art types:
1. Body Paint and Everything Ceremonial – An ever-evolving body paint design form painted using acrylic. Whether ceremonial and private or decorative, usually this art type is a combination of the two, and more popular than any other type of Aboriginal art.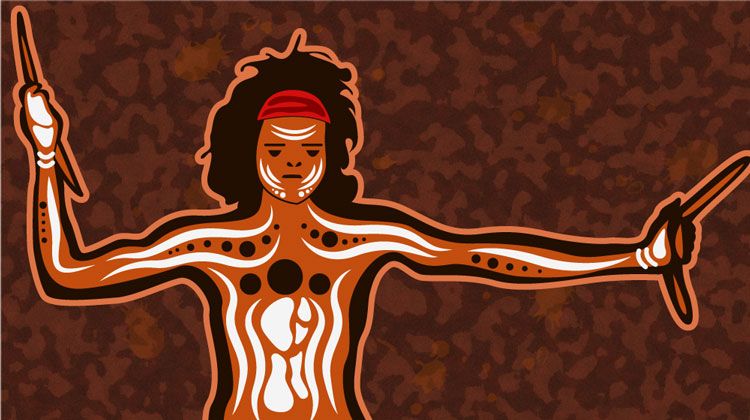 2. Barks- Remember, anyone? – The oldest and most unique form of Aboriginal Art, yet relatively not so popular. It lost its identity due to the absence of archives. Most bark paintings come from the Northern part of Australia. Remember the 'Xray' style pictures we saw when we would read about Australia in our history textbooks? What we saw back in the day were Aboriginal bark paintings!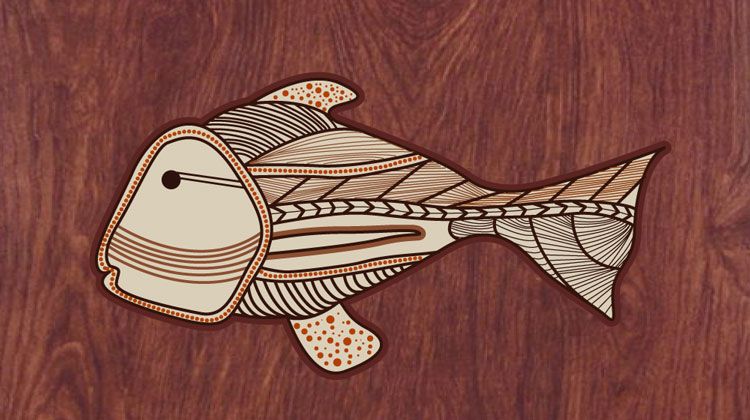 3. Aboriginal Rocks – Enchanting, nostalgic, and just the sort I thought I saw in the movie The English Patient! This art form tells folk tales and ancient stories. It depicts human figures, birdies, flora and fauna, mythological creatures, and patterns. Often with a strong religious connotation Sometimes they were painted for religious significance, or representation of some magic fairyland and learning, I'd say this art form just takes you to another world.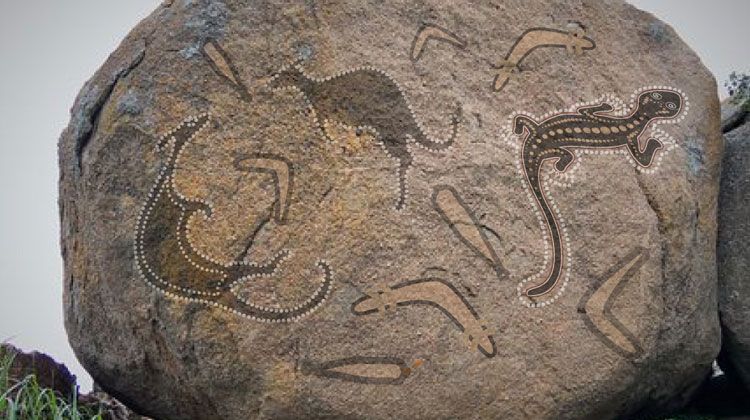 4. Ochre Paintings – As the names suggest, originally prepared using a specific earth pigment obtained naturally from Earth with vegetable or animal binders. The color ranges from brown to red to sandy yellow, often white/gray/ dull purple and green. These color hues and tones defeat the arty feel of acrylic colors. You would also see village houses in India painted in these shades.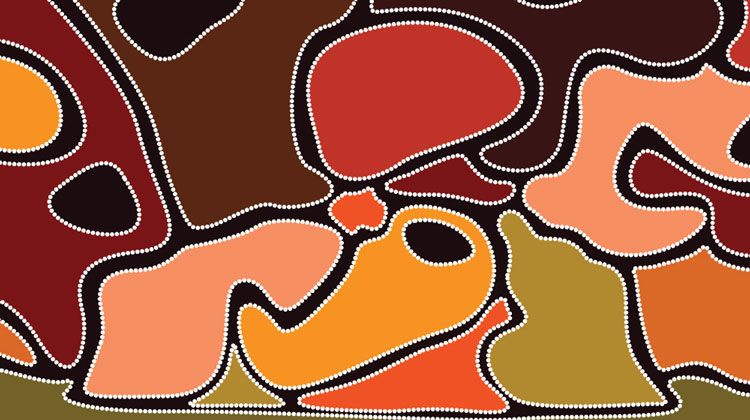 5. Fibre Art Sculptures – Self-sustenance best taught by our great-great-grandparents who made their own utility items and created the need for ONLY essentials also taught use the beauty of fiber art. Australian aboriginals also did their own utilities. Fiber art has been the biggest part of this. Sheer teamwork, the entire community would sit in a circle, and design innumerable artifacts/handicrafts.
6. Wood Carvings – Exciting developments from traditional to contemporary. Skiing from weapons, canoes, and an assortment of containers, wooden carvings depict this art form in its true form. The symbols carved were more spiritual than fun-frolic.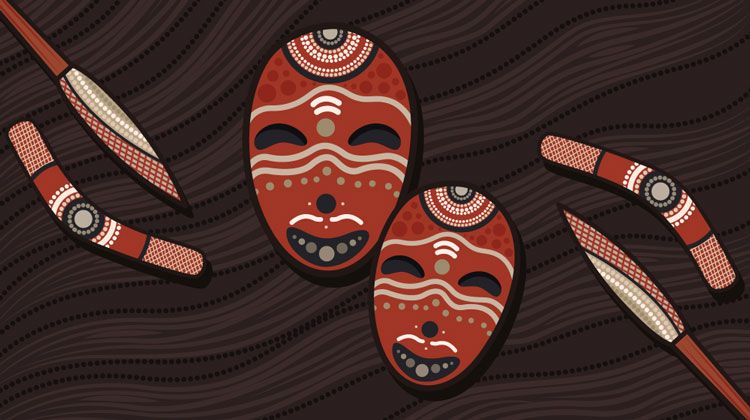 7. Paintings – This art type has evolved in a cult format. Just as retro was being discovered in the 1970s (thanks to Geoffrey Bardon's involvement and motivating Aboriginal people to share their thoughts more openly), paintings on canvas became more of a trend. So much so that it was almost working out as a source of income for Australia's Aboriginal people.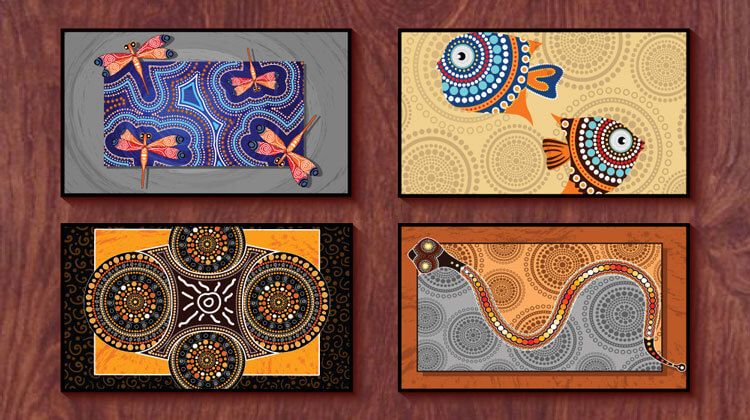 8. Works on Paper – Albert Namatjira's name is synonymous with this style which largely concentrates on landscapes of the West McDonnell Ranges…
9. Textiles – an opportunity to adapt traditional art, using new materials, for an outside market, and reasoning for the fashion industry to invite Aboriginal artists to demonstrate cultural artforms.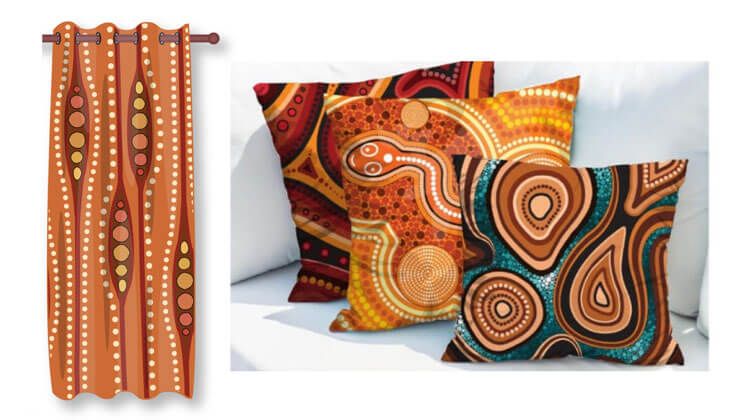 10. New Media – Many Indigenous Australian artists have embraced new technology and new media like never before and represented their masterpieces through installations, video, and static art pieces.
Aboriginal artists – What inspires them?
Every artwork has a story to tell. There's a journey that inspires an artist to tell his/her or someone else's story. It could be about his childhood nostalgia of food or moments so divine and innocent, could be about gods and goddesses, parents, daily chores, or war stories. In rarer cases, the art is reflective of their tribe or captures the heartache of the stolen generation.
Aboriginal art and fashion designs:
Interestingly, this art form hasn't also spared the fashion industry. As mentioned earlier, the marriage between textiles and Aboriginal art is going pretty strong. Every year, Fashion Week in New York, London, and Milan showcases indigenous and Aboriginal designers and celebrates culture-inspired creativity through these budding and upcoming designers specializing in a particular design form.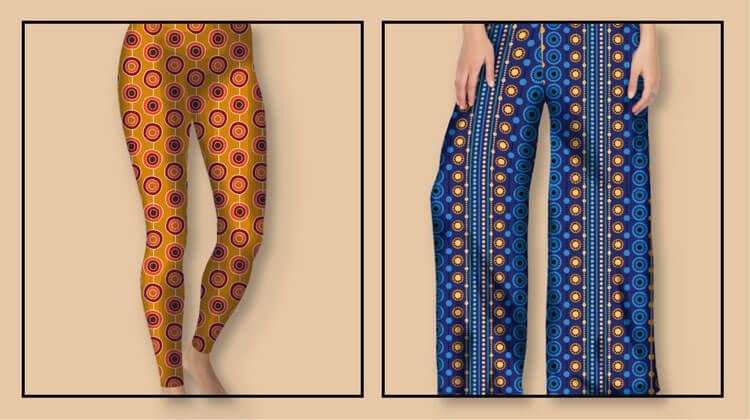 Aboriginals are commercially successful art forms, mainly because of gorgeously abstract patterns and vivid colors used to create them, and offbeat color combinations – can't praise enough.